What a crazy past three days. Wow. Where to start. Monday was my birthday. It was rather anti-climactic but it was nice to not do anything. I made myself a cake, which was awesome. We did go out for dinner, my parents and grandparents. The restaurant had a special on bottles of wine.... half price. So I got a nice rose. Everyone (except my dad had a little bit for a toast) but the rest of the bottle was mine. I am not ashamed to say I pretty much finished it on my own. It was my birthday. Then we went home for cake and my friend Jamie joined us for that. Was pretty nice.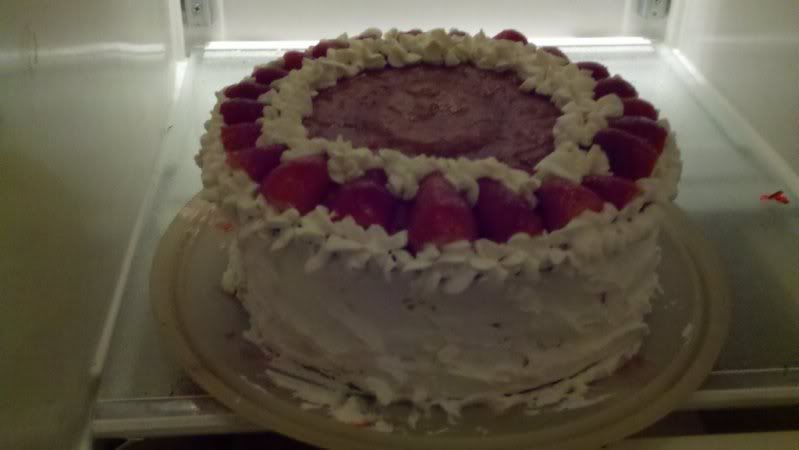 Of course it would figure that I would get called in for work the next day. I was back with my little first graders so I was super excited. But the lesson plans got lost in the interwebs. So I winged it. That was an interesting experience. The only time I felt really insecure about it was after lunch. But everything went well and the kids were pretty well behaved so it was all good. It was just super stressful.
And today, we woke up under snow. They're saying its about a foot and a half, but we've got all this drifting. Its pretty insane. I'm posting pics since its nuts.